Download new Baidu Spark Browser latest version for free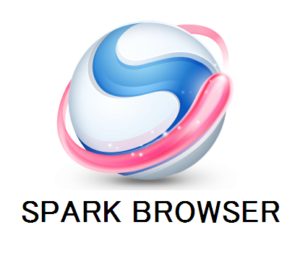 A brief overview of the new Baidu Spark program:-
Download Baidu Spark browser: The Baidu Spark Browser is one of the excellent alternatives for the Google Chrome browser, featuring more than 90% of the features in all browsers as well as a stylish design and a great new interface provided by a powerful user experience,
This is in addition to the quality of program programming and development that makes it maintain the same performance level even after a long time of use.
The Baidu Spark Browser allows the latest version to be used by software additions such as Internet Download Manager or Avira Antivirus which contribute significantly to improving the quality of browsing
This with the browser support also for Google Chrome plugins which are available for free in the Web Store,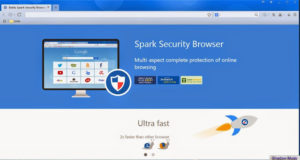 You can also customize and control the interface freely, such as changing colors, backgrounds, buttons, and many other great features that we will discuss in detail in the coming lines.
The Baidu Spark Browser is a chrome-based web browser, which is the same engine that competes with Google Chrome at the same time. Attractive design, scalable,
The good integrates with Facebook and the feature to download video files make the spark program worth a try.
Baidu Spark browser As Chrome, but with more add-ons
If we take Google Chrome, we added to it some interesting features and design format will be the result of the Baidu Spark browser.

The program includes :
→ Sidebar, allowing you to quickly access your favorite sites and downloads,
→ The zoom feature is the magnification function to expand or shrink pages,
→ The Facebook icon, which allows you to get a temporary look at the content of your Facebook page
Baidu Spark Browser allows you :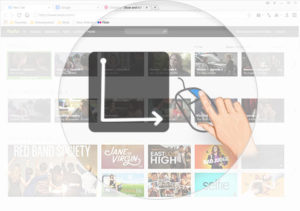 → Using gestures with your mouse to perform specific actions,
→ Like changing, closing or opening a new tab,
→ or move forward and backward.
There are dozens of gestures, all described in the Tools section under Settings, however, you can create new custom shortcuts that suit you.
The Spark Baidu Browser interface also provides a media button that allows you to download video files from the page you see.
Another useful feature that allows you to mute the sound on all tabs, a useful post when you have many open tabs and do not know where the annoying sound comes from.
As in Chrome, in the "Baidu Spark Browser" You have access to a network of most visited sites when you open a new and Blank tab (New tab).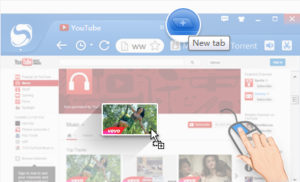 Finally, the Baidu Spark browser includes a screen image capture function. You can crop a portion of the entire page or screen.
In addition, it integrates a number of basic tools to retouch the image or add text, colors and other features.
Specially designed for you :

The interface is almost identical to that of chrome, but with a more youthful design. where blue (the default color) is set for your taste,
Don't worry, the Baidu Spark browser includes several other forms, which you can choose from by a side button next to the tab bar.
You can also turn the sidebar on or off as you want. There are buttons for capturing clips or downloading video files are visible on the side of the title bar and search.
Truly impressive browser :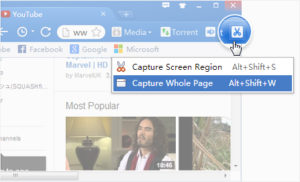 In total, the Baidu (Wikipedia) Spark Browser is a very successful browser. The built-in Facebook works well, and the sidebar is very useful when you use the program.
The video download feature and capture screenshots are useful and always handy. Mouse gesture responds quickly and improves the usability of the browser.
In the end, the Baidu Spark browser is the recommended solution for those who seek to find a suitable alternative for the most popular Firefox, Internet Explorer and Google Chrome.
Not only does it provide you with everything in terms of quality and speed when surfing the Internet, but it also actually adds a lot of options to enhance your web browsing experience.

Baidu Spark Browser Features :-
→ Response Speed :
Most well-known internet browsers such as Google Chrome, Firefox and opera only work on high specs and if they run on low spec shows surprise stops and no cause and consumption is too high for your computer resources
This unlike the Baidu browser is completely working on all specifications and at a high response speed and without any cramping or interruption no matter what you open the Tabs you will find it working as a whole and without consuming your hardware resources.
→ Multiple additions :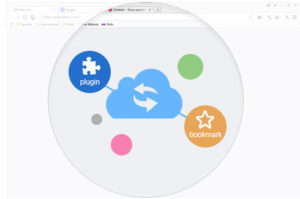 As I mentioned above, the program enjoys full compatibility with many plugins that represent permanently renewed features of the Baidu Spark browser
For example, you can run a video download tool from Facebook and YouTube instead of using third-party programs
Also, there is an addition to screen imaging without software and supports the installation of any other number of plugins that you can always enjoy.
→ Games :
For the first time you can download and enjoy full games through your browser only through the Web Store built-in browser which contains hundreds of games and great apps that will greatly benefit you
This is all free in addition to providing videos that show games and user ratings to learn more about the game before downloading.
→ Ongoing support :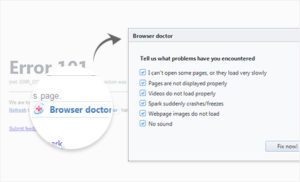 Baidu's new browser enjoys much support from the developed company, Baidu, which owns one of China's biggest search engines
I have launched many programs such as Baidu PC Faster which greatly assists in the system performance and optimization of the device,
You will notice that updates are sent periodically to address errors and improve the level of usage as well as to incorporate new web technologies.
→ Language support:
Like any famous browser that supports Baidu Spark global languages to provide an easy experience for all users where it supports English, French, Spanish and many other languages
You can also download the Baidu Spark full browser for free with a direct link from the links below and its settings are similar to the Google Chrome browser.
→ Baidu Android :
Baidu provides a customized version of Android-enabled phones that have captured more than 80% of users and continues to grow
Information about the download file for the Baidu Spark browser :
License:

Free

Compatibility:

All versions of Windows

Version number:

43.23.1000.500

Release Date:

October 2017

Developer:

Baidu

Language:

English

File Size:

46 MB
Download the Baidu Spark browser software :
Click here to download Baidu Spark free
In the end if you have any questions leave it in the comments and we will answer you as soon as possible