Google responds to its phone problems Pixel 2 and Pixel 2 XL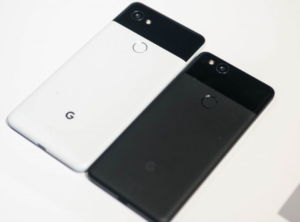 Google responds to its phone problems Pixel 2 and Pixel 2 XL
Google responds to their phone problems via software update and extended warranty
Google today responded to the mounting and growing wave of grumbling by users of their newest smart devices named Pixel 2 and Pixel 2 XL, where they suffer the largest version of the Pixel 2 XL device has problems with the display screen, blue color, tags and transition buttons that do not appear within the screen, while experiencing The smallest version Pixel 2 is like hearing loud noises and noises and clicking sounds when using devices.
Google announced several days ago that it was investigating the reports received, and today participated the first results of the investigations, where the reply came to the voice of Mario Koroz deputy head of the product tool, which explained that every phone produced by the company is subject to rigorous quality control inspection, and that the effect of so-called pixel display pixels is ordered Common and compatible with other mobile devices operating by OLED screens.
Koroz says that the team took the investigation seriously, starting Oct. 22 with the first reported case, and that this problem in the Phones Pixel 2 XL compatible with what happens within other leading smartphones and should not affect the regular user experience day by day, Google believes that things work Mostly as intended, and that updates related to problem solving must reach phones over the coming weeks.
As for chromatic representation, it seems that this issue can be solved easily, as Google has opted to provide phones with a more realistic vision rather than a heavy color saturation provided by other smart phone manufacturers such as Samsung, Koroz admits that some prefer more saturated colours, and says that The team will add a new way to increase the color saturation in the next few weeks.
The solution is being implemented along with the options already included in pixel 2 phones to increase color saturation by 10 percent to provide a clearer view of those who prefer it, so you can get this increase by going to the settings and then the display and then the advanced options and run The "Live colors" option.
The Koroz failed to address other problems such as blue and green when looking from the corner, apart from the next software update for the phones, the Google Inc. plans to extend warranty on all 2 Pixel devices, including copy Pixel 2 and copy Pixel 2 XL, so that the warranty period will extend for two years in all Around the world.