How do you know your computer is hacked in 4 steps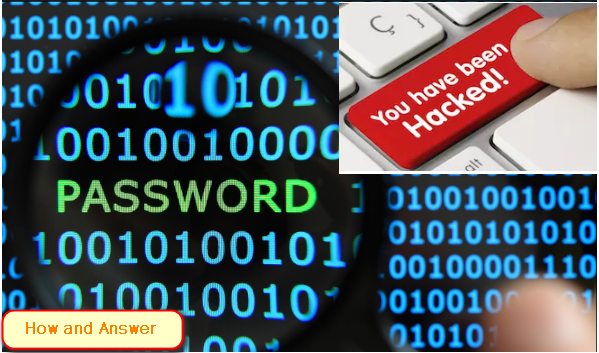 How do you know your computer is hacked in 4 steps The phenomenal and continuous development of different software, which touches the everyday life of the average user of the PC,
This continuous development is paralleled by the existence of different methods of electronic hacking and hacker programmes, which are also progressing tremendously,
Most users of computers are somewhat familiar with the basics of hacking and therefore each user must ensure that his or her device is not compromised because of a threat to the user's privacy,
and to see if your computer has been hacked
[box type="info" align="aligncenter" class="" width=""]

There are some things that you should be interested in observing, such as :

[/box]
1-You know your device more than anyone else, and you know how long it takes to take off when you open it,
 and how it performs if things are okay and then the device starts acting strangely,
You have to think that your device is really hacked :
There are some new programs that you don't know on your desktop screen.
The disappearance of some files that I used to work on and opened on a daily basis .
You cannot access some of your encrypted accounts or files on your machine using the usual password,
Find the password changed. -Some of the contents of the files on the device have been changed and you have not done so.
If there is a printer you may find unable to print or work strangely .
2. When you enter the Web, there are some signs that your device is compromised.
of which:
More than one site refuses to login due to the usual password failure: Try to access more than one site that you used to visit and have accounts with
If the login fails because of the password it may be because hacker hacked your device,
You should remember, did you receive an email inviting you to change your account information?
You may have a specific site with a specific domain name, but you are unable to access the control Panel for your site.
3-try to find some malware,
There are some important things to be alerted to:
Fake virus messages whether you own antivirus or not,
One of the most important things to be alerted to is that it may be fake messages to know your credit card number.
some additional toolbars appear in your browser containing an icon (help)
From the signs of something strange, it may be a hacker inside your computer.
Some messages from your e-mail that you have not sent to your friends may be important tags that indicate that your computer is hacked.
4-If control is lost in controlling the key tasks of your computer
As:
These things show that you are not able to control the mouse pointer as it moves as if there are hidden hands that you're dealing with.
Some words and messages appear on the desktop that you have not typed .
If you have some of these tags, you should quickly and immediately disconnect from the Internet and turn off your computer.
Run your computer in Safe mode.
Access to the list of programs check emergency changes is there a program that you did not install, if there is a bug that deletes the unknown program.
Scan your different computer disks with your antivirus.
Enter the Start menu, then System Tools, and then restore the system and restore the device to an old date before problems arise.
These steps are the most important things to maintain if the device is compromised, but add to it if different problems persist
[box type="warning" align="alignleft" class="" width=""]You must upload the important and personal files on your computer to an external disk (may be an external hard disk, or a flash memory, CD), [/box]
And then make a format and install new windows on your system partition, often named Disk C, and then install the antivirus on the new windows
and examine the other different sections and thereby ensure that the device is free of viruses and spy files.
These are the basic steps you should make when you feel the hacking of your computer